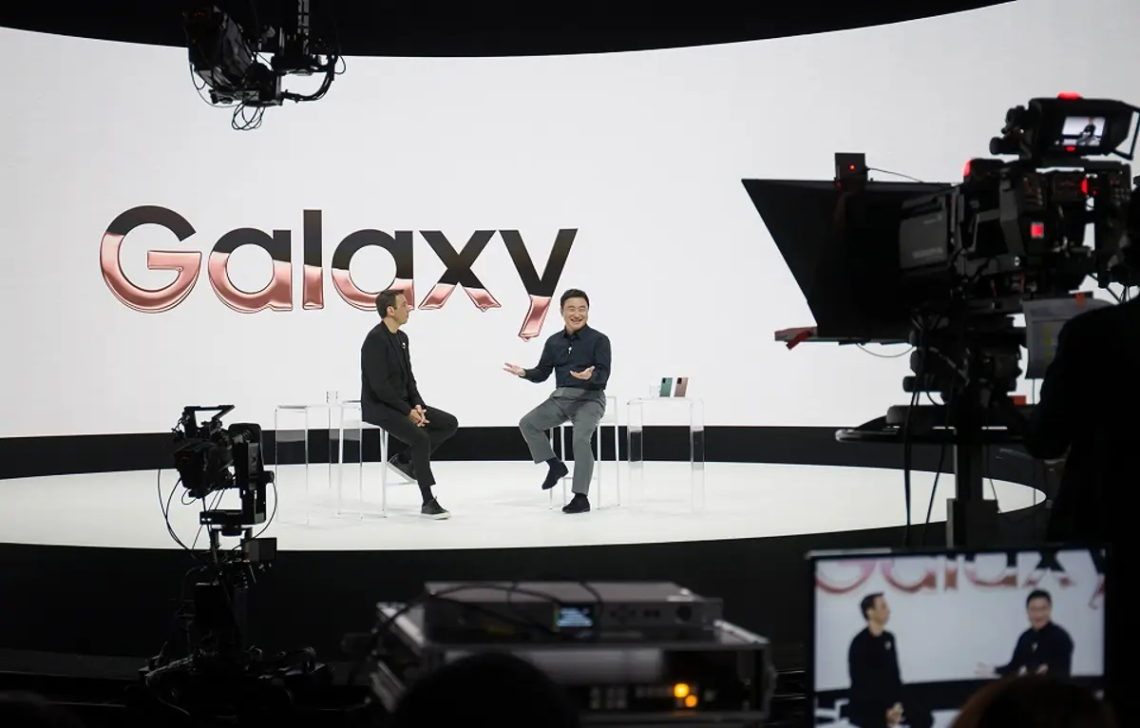 Samsung Is Set To Reveal Something Epic At The Galaxy Unpacked Event on Feb 9

The date for Samsung's upcoming Galaxy Unpacked event has been set. Samsung has stated that on Feb. 9 at 10 a.m. ET/7 a.m. PT, the company will livestream something amazing on its website. Let's get this party started. Samsung is expected to unveil the Galaxy S22, its next flagship series.
We're expected to see three models, starting with a base-model Galaxy S22 and ending with a performance-tier Ultra model with a dockable S Pen for those who miss the Note form-factor, as we have in previous years. The Galaxy S22 Plus is another option if you want a high-performance phone without the stylus.
So far, we've read that the Samsung Galaxy S22 will launch with a 6.01-inch display, somewhat smaller than its predecessors, and that the Galaxy S22 Plus will have a 6.55-inch display.
The Galaxy S22 Ultra would have the largest display of the three, measuring 6.81 inches, and would be perfect for replacing the Note.
Samsung teased the Galaxy S22 Ultra last week, and it is expected to have the largest battery of the three models.
The Ultra is expected to contain a 5,000 mAh battery, while the S22 and S22 Plus are expected to have 3,800 and 4,000 mAh batteries, accordingly.
Expect the rear-facing camera array to differ slightly from previous Galaxy handsets in terms of appearance.
A 108-megapixel wide-angle primary camera, a 12-megapixel ultra-wide lens, a 10-megapixel telephoto lens with 10x magnification, and a second 10-megapixel telephoto lens with 3X zoom could all be found on the back camera. The Galaxy S22 Ultra's fifth circle is most likely a laser autofocus sensor.
It's still unclear what's powering those cameras and the electronics within.
So far, we've presumed that the Galaxy S22 models sold in the United States would be powered by Qualcomm's brand new Snapdragon 8 Gen 1 CPU, as is the industry standard for Android flagships.
Samsung, on the other hand, has just revealed the Exynos 2200 chip, the first smartphone processor featuring AMD graphics (albeit Exynos processors are normally reserved for international handsets).
You won't have to wait long to learn about Samsung's Galaxy smartphones. Tune in on Feb. 9.
Join us as we break the rules to set the epic standard at #SamsungUnpacked, February 9, 2022.

Register at https://t.co/DIakqCsiiZ pic.twitter.com/EBALmwQv0b

— Samsung Mobile (@SamsungMobile) January 25, 2022
Samsung Galaxy Unpacked | Samsung Australia https://www.samsung.com/au/galaxy/
For more tech articles, reviews, advice and news read Jafworks.com