Our Choice For Best HomeKit Compatible Smart Plugs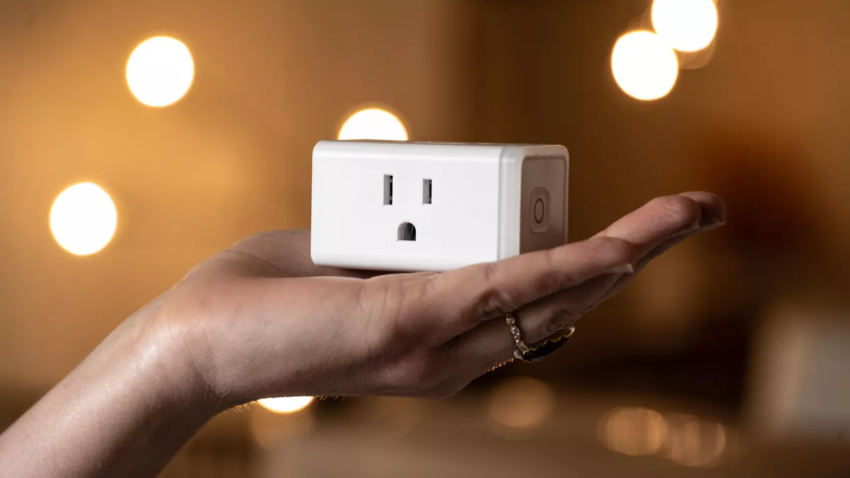 Using a smart plug is a simple as well as a cost effective method to monitor small appliances such as the lamps in your smart home.
What Is Homekit?
More and more pieces of hardware equipment, devices and other items are linked to the internet these days, which is why you've heard the Internet of Things. HomeKit is the Internet of Things solution from Apple that ties HomeKit enabled smart accessories together in a way that lets you use your Apple products to run them.
HomeKit is Apple's smart home platform designed to allow you to control multiple internet connected home devices with Apple devices, ranging from thermostats and plugs to window blinds, light bulbs, and more.
If you're unfamiliar with smart home devices, their features, and their advantages, the HomeKit ecosystem can seem overwhelming and confusing, but getting started is actually easy and straightforward.
What Is a Smart Plug?
To be useful, connected devices need not be complex. For example take the smart plug, it simply turns things on and off, but becomes a very versatile device when connected to a smart home platform such as Homekit.
Smart plugs are useful for automating daily kitchen appliances for convenience. Imagine when you wake up in the morning and your coffee machine is already running, or your tea kettle has already boiled, so you can start your day in the right manner. Or you could load up your Crock-Pot in the morning and turn it on with your mobile from work if you like slow-cooking.
What Does A Smartplug Do?
A smart plug, controlled by an app, allows you to turn any appliance that plugs into a standard wall socket on and off. You can actively control it as part of a solution such as homekit, or automate it so that it responds to schedules and triggers from your security system.
Just plug your smart plug into any wall socket, then plug the appliance of your choice into it. Smart plugs can be used with a bread maker, lamp, TV, cable box, coffee machine or anything else that you might want, you can use smartplugs to turn them on and off.
We test and check a lot of smart plugs, but you may not care much about those that only support Alexa or Google Assistant if you're into the Apple ecosystem; you probably want one that works with HomeKit. We believe that these are the best smart plugs that are compatible with HomeKit.
There's lots of smart home items that work with the HomeKit interface from Apple, which makes it a breeze to secure setup and enables you to monitor anything on your iPhone from the Home app. But there's not enough to monitor every lamp and appliance you want, as there are always so many things to monitor in your home.
That's when it comes to smart plugs. Plug one into your normal wall socket, then plug it into your dumb device: a fan, a bedside lamp, your electric kettle, or whatever you want. If HomeKit is compatible with the smart plug, you can then use the Home app or Siri (as well as shortcuts) to turn the outlet on or off.
You'll want to make sure you have either an Apple TV, HomePod, or a plugged-in iPad on your local network at home to serve as a Home Hub to really make the most of a HomeKit-compatible unit. This helps you to remotely control your HomeKit gadgets and also set up Automation that manages several devices at once depending on the time, location, or behaviour of other devices.
Our Choice Of Best Overall Smart Plug
For HomeKit, IFTTT, SmartThings, Nest, Wink, Alexa, and Google Assistant support the iHome SP6 is a compact and affordable smart plug chioce that supports these many different smart home ecosystems. It is compact and wide design does not hinder access to the plug above or below and is quick and easy to set up. The iHome app shows how much power the outlet has used and also allows for other controls, although you may want to stick to HomeKit.
What Is The Role Of A Smartplug In Your Smart Home?
Having so many uses means Smart plugs are a versatile smart home building block. Security wise, you get a smart light with home safety benefits when you plug a lamp into a smart plug.
At certain or scheduled times, you can have the lamp to turn on, such as when you are on your way home, or even when another smart home device, such as a motion sensor, activates it. If an alarm happens at your house, it can automatically be turned on to stop or scare off an intruder.
Our Recommendation as Best Smart Plug for Power Users
The hub in Lutron's starter kit will monitor more than just the smart plugs that come with it. It also supports in-wall dimmer switches from Lutron and window shades operated by Serena. Compatible with HomeKit, as well as other smart home environments, this is our choice for advanced applications.
A disadvantage is that these are two-prong plugs that transform a standard plug into a dimmer switch, and can only used for lamps. Instead, you need a straight on/off three-prong plug if you want to power a fan, heater, or electric kettle, for example.
For more tech articles, reviews, advice and news read Jafworks.com