Tips for Choosing a Tablet
After Apple introduced the iPad early in 2010, there is no denying that the tablet computer has come a long way. The increase in popularity of both the iPad and iPad2 over the years has seen a tremendous growth in the tablet computer market- with scores of different tablet models from different manufacturers crowding the market.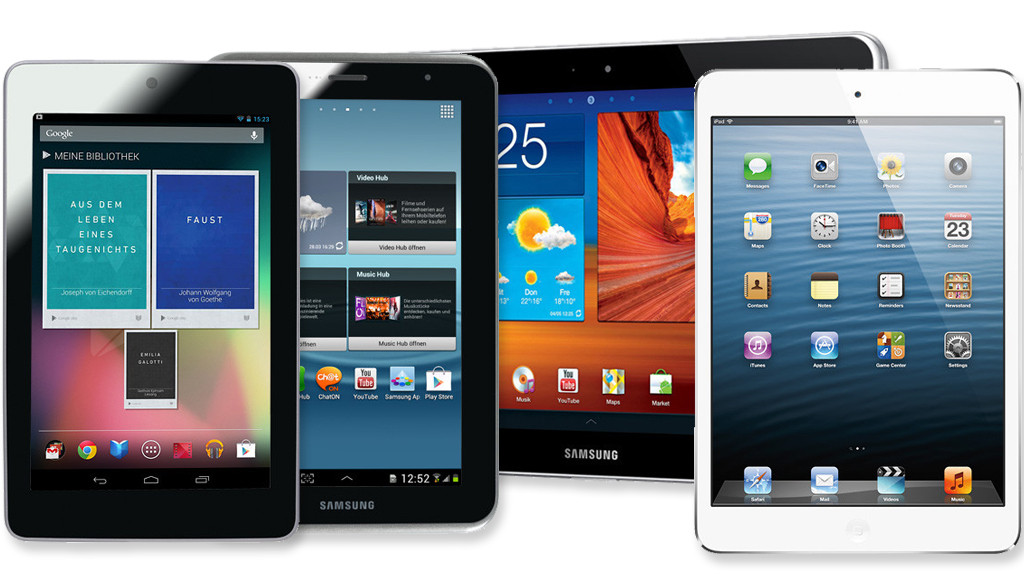 While the fast-growing tablet market has benefited consumers by offering more options at significantly lower prices, it has also made the selection of the right tablet a bit more difficult- the choices are overwhelming with each model offering improved features.
Now that you need a tablet, you will obviously require one that fits your needs and your budget. But how do you find the right one? Read on to find out the top tips for choosing a tablet.
Think About How You Intend To Use It
Before you select just any model out there, you need to ask yourself a few questions.
How do you plan to use it? Do you want it to replace your PC or simply want a device to browse the web, check e-mail, watch movies, or stream content? Do you intend to use it primarily for work, personal use or school? Will it replace your laptop?
Your answer to these questions will help you determine every single feature you want in a tablet- features that will suit your specific needs.
Be Sure To Compare Apps and Operating Systems
The most popular Operating Systems are Windows, Android, and the Apple IOS.
This again goes to how you plan to use the tablet. For example, if you intend to use it for creating or manipulating documents, a Windows tablet may be an excellent choice. Tablets powered by iOS and Android will only use apps to help perform the same tasks (creation of Word docs, PowerPoint presentations, and Excel spreadsheets).
In regards to the apps, choose a tablet with apps that fit your needs.
The Features Matter
Of course, the features of a tablet matters when it comes to selecting one. With the right OS in mind, you will want to compare the feature of tablets from different manufacturers so as to see how each one performs.
Compare various specs such as storage capacity, Wi-Fi access or 3G & 4G, battery life, processor speed, display, camera, and other accessories.
Size and Design
Most manufacturers are offering their models in different sizes; from 10inches, 7inches, all the way to the latest and most popular size, 8inches.
Do you want a tablet that you can easily slip in your purse or backpack or want one that is big in size?
How about the design? Does it feel great and comfortable in your hands? Do you want one that is thick on the edges or one that is thin and light? Are the edges sharp or rugged (of course you don't want to choose one with sharp corners as they will dig into your palms)? Is it light and compact enough for your kids to handle it without fear of them dropping it?
Size and design matter when choosing a tablet, which is why you should shop around before settling for one.
Screen Size and Resolution
Considering that the screen of a tablet functions both as a display and a user-interface, selecting the right screen size is crucial.
Large screens make it much easier to view the displayed content while small-sized screens are great for portability.
As for the resolution, more pixels mean a sharper image with better quality.
The Price Matters
Different tablet models come with different prices. If you've set a budget, be sure to compare the prices offered- keeping in mind the features and performance levels of each model.
Besides the actual cost of the tablet, you might want to consider the price of additional accessories or components that you might require to use with the device.
Considering that choosing the right tablet is not an easy task, be sure to incorporate these tips to purchase your dream model.
References:
http://www.apple.com/